The thinking
man's workhorse
Volvo Trucks delivers dependable business muscle, backed by over 75 years of Japanese technological innovation. It's everything you thought you were looking for and more.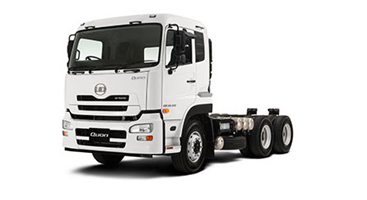 Quon - Work smarter, not harder
The powerful new Quon range is perfect for any type of heavy duty work that requires brains as well as brawn. The Quon 26 420 was recently rated by Steve Brooks as the best heavy duty Japanese prime mover in the Australian market, in September's Diesel magazine. The Quon series guarantees increased fuel economy, increased efficiency, reduced emissions and less driver fatigue without compromising on performance.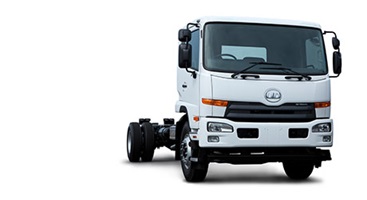 Condor - A clever idea that keeps getting better
The Condor may be our smallest model but when it comes to features it thinks big. Every truck comes with Euro 5 rated SCR emissions technology and fuel saving automatic transmission with Eco shift. It has the strength to get the job done and the technology to get it done more efficiently and more reliably. Investing in the proven ability of the Condor could well be the best idea you've ever had.